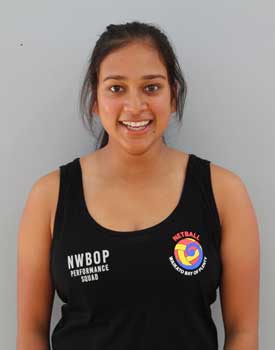 Zayna Patel
My passion for umpiring first began through school in 2014; I gained my Centre theory and umpired for John Paul College. In 2016 I became a junior umpire for Netball Rotorua and earned my Centre badge.
I earned my Zone Badge at Harbourside Netball Centre, I travelled there every week to umpire for the Thursday night competition. Harbourside Netball Centre soon became a second home because I would also travel up there with JPC to umpire on Friday nights.
After achieving my Zone Badge this year I was given the opportunity to umpire the curtain raiser game for the Magic vs Mystics game in Rotorua. Netball has always been a big part of my life as I am also a coach and I play for my school's senior development team.
I have been privileged to umpire at tournaments like AIMs, UNISS, and Kurangaituku (plus many more).
Becoming an umpire has definitely helped me develop my knowledge of the game, and it has also helped me become a better player and coach too. I received an enormous amount of support from both Netball Rotorua and Harbourside Netball Centre, which I am very grateful for.
I recently gained my NZ Theory, and I'm looking forward to furthering my career in umpiring.