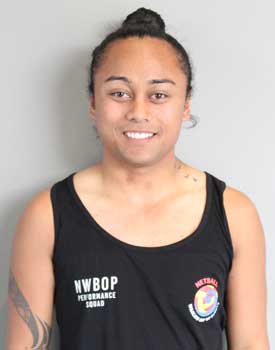 Te Kaweora Enoka Barton
Umpiring was one of those things that just coincidentally happened. My passion for umpiring stems from my player background; as a regional, national and international representative of mens and mixed netball. What started off as "just blowing a whistle" because we required an umpire, turned into something much greater than what I had expected. My journey in umpiring begun in 2015.
2015:
Gained Centre award
Gained Zone award
Attended U15s nationals; appointed to B grade finals
Attended UNISS in Hamilton; Appointed to C grade finals
Selected to the WBOP level 1 umpire performance squad for 2015/2016
2016: Put the whistle down as I was selected to represent the NZ U23s mens netball team at Mens and Mixed netball world cup.
2017:
Appointed to U15s A grade final at WBOP zone cluster tournament
Attended U15s nationals; umpired B grade finals
Gained NZ theory
2018:
Appointed to U17s Nationals in Palmerston North; Awarded NZC badge
Umpiring is not an easy gig! People tend to forget that umpiring is generally a voluntary role. I thank those who have contributed to my development over the years. And, I take my hat off to all past, present and future umpires, coaches, mentors, assessors, conveners and coordinators who dedicate their time to netball.