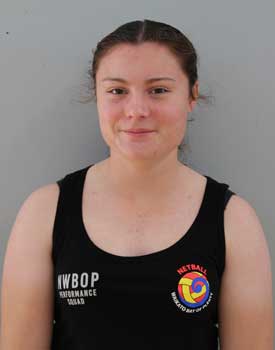 Sophie London
I began umpiring when I was in Year 9, 3 years ago. I gained my Center badge in 2016, and with the support from the Rotorua Netball Center I began umpiring in small tournaments and weekly netball.
At the 2018 UNISS Tournament I gained my Zone award, which was very exciting. I am extremely grateful to be included in the Level 1 Umpire Performance Squad for 2019, with such talented umpires and coaches leading us.
I wish to gain my NZ Theory leading to my NZ C award in the coming years. I feel this would be an amazing achievement which I believe I can achieve this with determination and hard work.