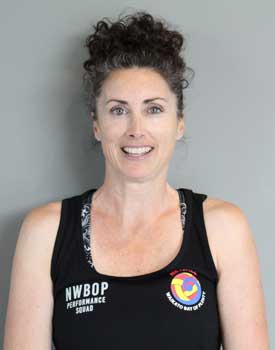 Ruth Robinson
I started umpiring as a way of getting back into the sport that I loved and still love! I started playing when I was 15 and took up coaching during two lots of rehabilitation on my knees at 22 (yes, I managed to rupture both my ACL's). However, I was very persistent in wanting to play the sport I loved and continued playing until my knees just couldn't do it anymore. This was a devasting decision for me and I just had to stay away from any netball. I left the game.
After five years I still yearned to be involved with netball, I missed the game and most importantly the comradery of being around people who shared the same love of the game. A 2012 New Years' Resolution to myself is where my umpiring journey began. I gained my Centre badge that year, then the following season gained my Zone Badge. In 2014, I suffered a hamstring injury, however I still managed to pass my NZ Theory and be appointed to my first NNZU17's. In 2015 I was awarded my NZ C Badge and appointed to NNZU17's, then again in 2016. In 2017 I attended the World Masters Games where I was appointed to the Final. I was also appointed to NNZU17's.
In 2018 I was appointed again to NNZU17's. I would have to say that the 2018 UNISS tournament was a special highlight for me being awarded my NZB Badge, appointed to the 3 vs 4 game and reserve to the Final and then to top it off being invited to join the Level 2 squad.
Netball Umpiring ticks all the boxes for me, comradery, keeping fit, staying in the game I love, striving for success and a dose of competition!