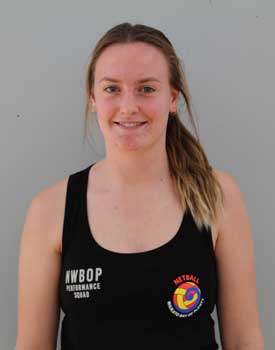 Kira Morrison
I am 17 years old and graduating High School in 2018 at St Peters. I have been involved with netball as both a player and coach, starting umpiring in 2015.
I went to AIMS games in 2015 with STP and was awarded the B final.
I started taking umpiring seriously in 2017 gaining both my zone theory and the zone award at UNISS and was also reserve umpire for the D grade Final.
I was selected for the 2017/18 Waikato Bay of Plenty level 1 performance squad and awarded the Ona Coatsworth award for Hamilton City. 2018 has seen me gain my New Zealand theory and be re-selected for the 2018/19 Waikato Bay of Plenty performance squad. I was selected for the u15 rep national tournament where I umpired the A grade, alongside umping the Hamilton City secondary school final and was awarded the Janis Lane NZ Theory award and the Fran Henderson memorial award.
At UNISS 2018 I umpired the A grade and was the B grade final reserve final. I have had amazing coaching and support and cannot wait for what the future may bring.