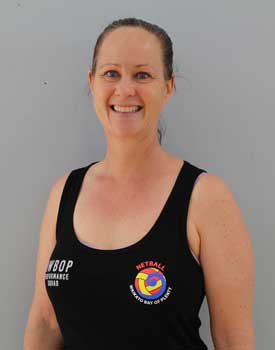 Fiona Miller
In my netball journey to date, I have played netball, coached primary/secondary school teams and learnt how to umpire. In 2014, I was shoulder-tapped one Thursday night and joyfully gained my Centre Award the following Saturday. At the beginning of 2017, I shifted focus from being a player and club umpire to focusing on Centre umpiring. This shift happened when I found that I was looking forward to developing my umpiring skills more than coaching a team or playing. A further pivot point was the decision to study for Zone Theory, leading to going to U15s and then resulting in my Zone Award. I have continued my development in 2018 by passing NZ Theory, and attending both U15s and UNISS again this year.
Umpiring for me is a two part enjoyment. One part is officiating, learning and growing in excellence and understanding of umpiring techniques and the rules of the game. The other part is sharing that knowledge and experience with new and developing umpires.
I feel very privileged to have been welcomed into the tight-knit and supportive group of umpires at the Hamilton City Netball Centre, and to also work with the wider group of umpires and umpire coaches of the Waikato Bay of Plenty Zone/NZ.