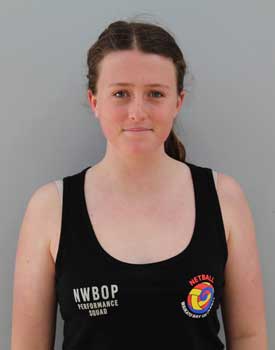 Ella Svendsen
I started netball in Year 3 at Pillans Point. My coach and manager were the people who really got me into netball. My family have never played netball so when I decided I wanted to play it came as a bit of shock to my family because I was so young and had never really been introduced to it before. But as soon as the winter season started up my parents signed me up. I definitely couldn't be in the place I am without my parents, they are so supportive.
When I got to intermediate age, I was still playing netball. There I was introduced to umpiring netball. I started off with a year 4 team. The coach of the team was very supportive and patient with me. My third season I joined Harbourside Netball Centre and sat my Centre theory. I was stoked when I passed. After passing my Centre theory the awesome coaches from Harbourside worked with me throughout the season. I gained my Centre practical during AIMs games.
In 2018 I came back stronger than the previous seasons and gained my Zone theory. I was extremely proud of myself. Throughout the season I worked really hard trying to improve my skills every week. Finally, UNISS came around. It was an amazing opportunity - I loved it so much. I managed to gain my Zone practical! My family were so proud of me. My next step is hopefully my New Zealand Theory!!