Bev Edlin, Chair of the Netball Waikato Bay of Plenty Board of Directors, is delighted to announce the appointment of two new Board members, Dr Wayne Beilby and Bryan Graham, to fill the vacant positions resulting from John Wiltshire and John Parker stepping down earlier this year.
Dr Wayne Beilby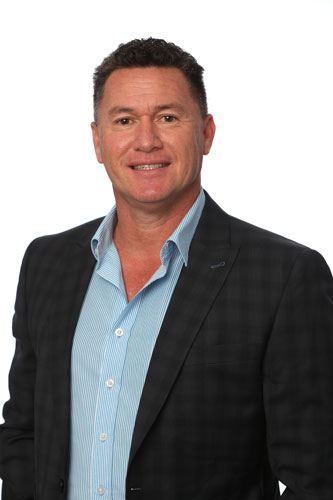 Wayne brings a wealth of knowledge to the board of Magic, with extensive management and governance experience in the financial services industry, both in New Zealand and throughout the Asia Pacific region. For 15 years Wayne was part of the executive leadership team for Tower Insurance, including chief executive and director of Tower in Papua New Guinea.
Wayne is managing director of Pacific Advisory Group, a company that provides consultancy advice in a number of areas including governance and risk and asset management. Wayne has a doctorate in corporate governance from Southern Cross University, NSW, Australia and is a lawyer by profession.
Wayne has provided legal and governance advice to companies in New Zealand and overseas, and to some of New Zealand's largest Maori incorporations and trusts.Wayne was raised and educated in Tauranga and represented the Bay of Plenty and Waikato in a number of sports including rugby, athletics and surf lifesaving. Of Ngati Ranginui and Ngati Pukenga decent, Wayne has mentored a number of Maori athletes through the Hillary Commission (Sport) and also managed a number of sporting teams including the Papua New Guinea Rugby Sevens Team that competed at the HSBC Wellington Sevens.
Bryan Graham BInfSc
Bryan works as the division lead for Informatics at Scion, the NZ Crown Research Institute for Forestry. He works across the primary industry in New Zealand looking at the disruption and opportunities created by technology, particularly digital technology.
Bryan has a track record of setting strategy and implementing long term change across companies and sectors. Some of his recent achievements include developing an informatics division at Scion, negotiating the sale of Scion's commercial software division, and negotiating multiple business to business agreements and contracts.In 2014 Bryan won the Institute of Directors emerging director award for the Bay of Plenty, and was a member of the NZ Avocado board for 12 months.
He currently serves on the Institute of Directors Bay of Plenty executive committee, and is an external advisor to Plant & Food's Information Steering Committee.Bryan is passionate about the role of sport in society, and is looking forward to bringing his skills and experience to Netball Waikato Bay of Plenty.